February
How is it already February? HOW. We're only at month two and this year is already going by so fast. February 1st puts me at only 8 weeks out from the start of my wedding week. EIGHT WEEKS. So excited...and also a little scary when I look at my list of things still left to do. Looking at the calendar today was a reminder of how fleeting the time is and how important it is to maximize every second.
Since Valentine's Day is around the corner, I decided to take time to send out some hand-made Valentines to a few very important people in my life. Just something small to say "I love you" and thank them for being there for me in the previous years (and no doubt the years to come). I am a sucker for hand-written cards, so it seemed like the only appropriate thing to do!
These hand-made Valentines are the best because they're inexpensive, fun to make and you can customize them however you like! You can get everything you need from your local craft store and if you have left over ribbons/bows from the holidays, feel free to use those as well.
To start, here's what you'll need:
Card stock paper (plain or decorated): I picked up a few decorated sheets of card stock from the craft store. They're much prettier than I could make them and it takes less time to decorate!
Gel pens: I chose glittery ones in silver, pink and gold because they're so festive and makes my messy, left-handed writing a little prettier :)
Ribbons, rhinestones, etc. to decorate the front: you can also use other things you have at home - buttons, candy, bows, etc.
Glue gun/tape
Depending on how big you want to make them, you can cut them smaller, fold them up or keep them as is. I punched holes in the bigger ones and tied bows, but for the smaller ones I made little bows and flowers and added some crystals for some sparkly detail.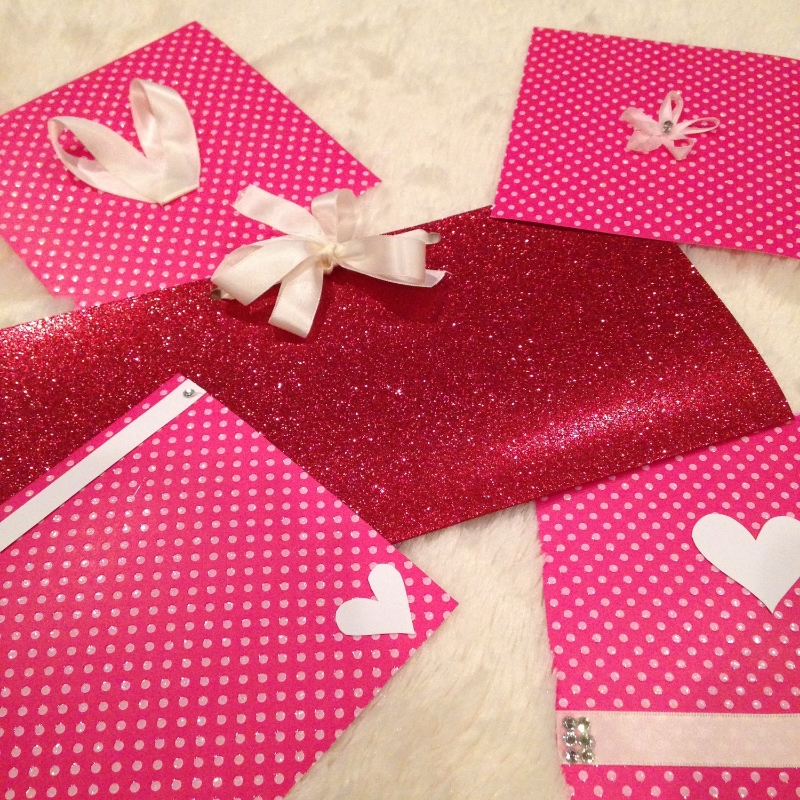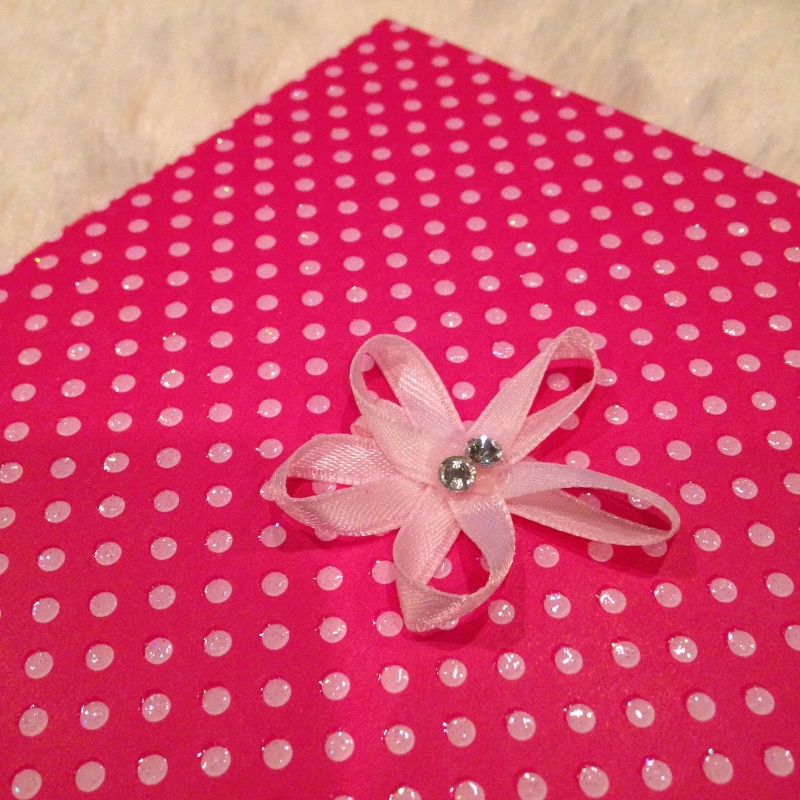 Have fun crafting and happy February loves!
xox

A.

A Little Indiaa